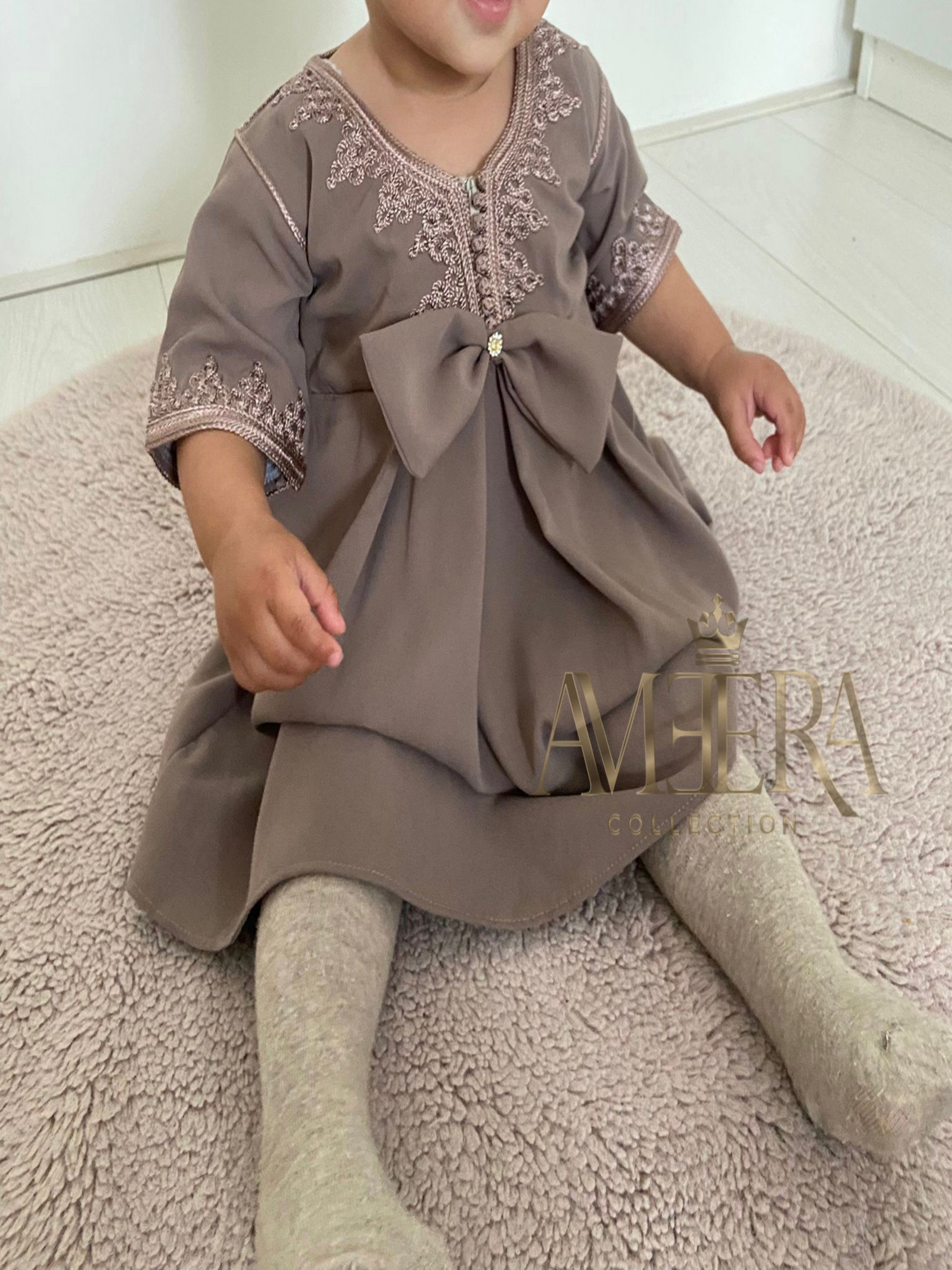 Tiny Trendsetters: Kids' Collection

Step into a world of enchanting colors and intricate patterns with our Moroccan-inspired children's clothing collection. Each piece is a little masterpiece, crafted with love to wrap your little ones in comfort and style.
>To See Our Collection Click On The Picture<
Best Selling Products
Find our top products. Get these products in various sizes and colors.
Super Beautiful
Super beautiful and unique dresses, beautiful colors too tbarkAllah😍 I ordered a djellaba from her a while ago and the color matched the picture exactly, the quality was top notch too! Love it, will inshAllah order here more often when I need party clothes May Allah swt increase her rizq ❤️
Noumidia N.
Beautiful Dresses
The shop had a beautiful collection of dresses, and the owner was extremely helpful. It was my first time renting a Thakshita dress, and I was a bit overwhelmed by the options. However, the owner patiently helped me try on several dresses and gave her honest opinions. Overall, a wonderful experience, and I highly recommend this shop.
Zahra Lfil
Very Nice Shop
Very nice shop with a nice look. Is the first shop I know that when you enter, the ruby smell meets you. I have experienced several times that you can't make a choice and those lovely ladies there think with you, Rental dresses are always clean and smell great. mashallah, that new collection from Hun is really beautiful!!!!
Senna
Outstanding Dresses
"Leuke winkel met mooie uitstraling. Lieve dames denken met je mee, huurjurken zijn schoon en ruiken heerlijk. Top winkel, een aanrader! Nieuwe collectie is prachtig!"
Kid.
Super Satisfied
Rented dresses several times and super satisfied every time!!! Beautiful dresses and great service!!! Definitely worth repeating and recommend to others
Siham Benmoussa
Super Service
I ordered a jellaba from them the quality of it is even better than I expected! I was looking for a jellaba last minute and really nice that I got it home within 1 day ☺️
Beautiful Dress
It is a very beautiful dress😍😍😍😍😍😍😍😍😍😍😍
Zeynepa Amet
Its amazing
I bought a caftan, and I've received it today. It is amazing, I can't describe how perfect it is, I'm truly happy with my order. Thank you so much ❤️❤️
Layla bb